At the heart of our domain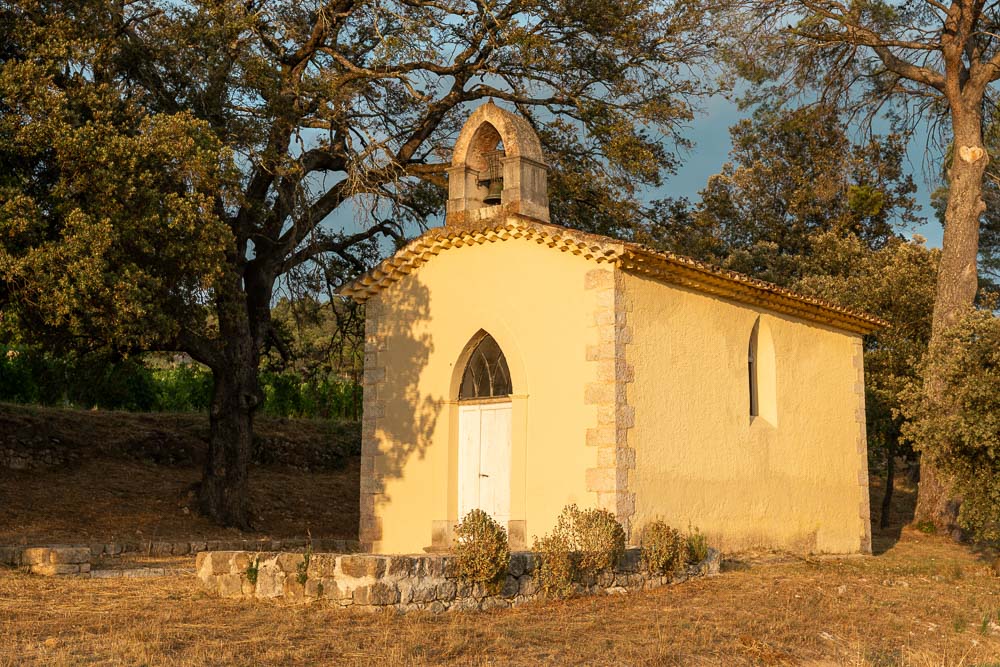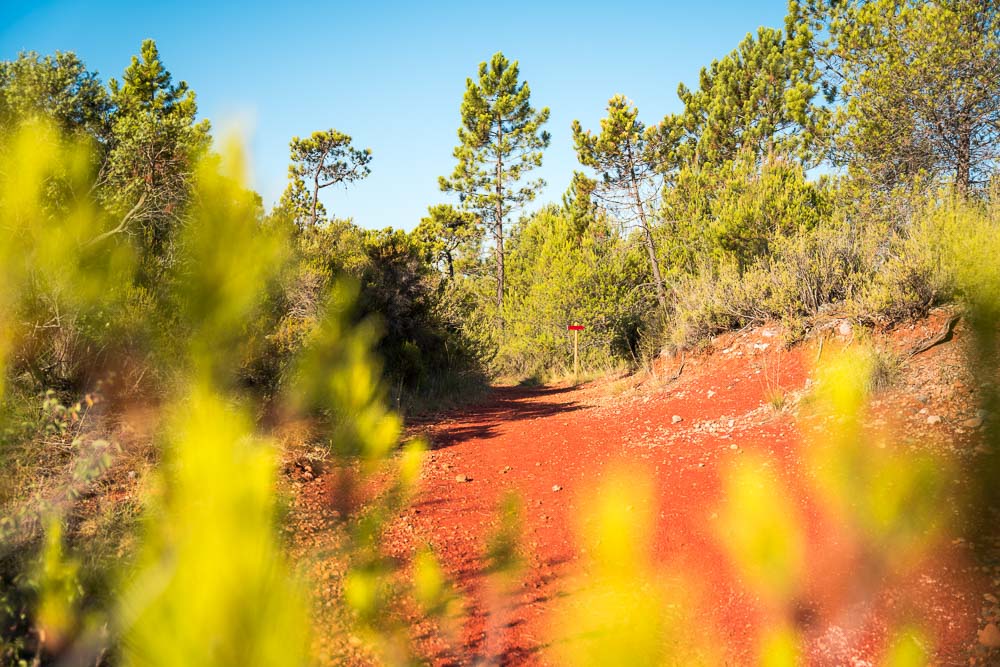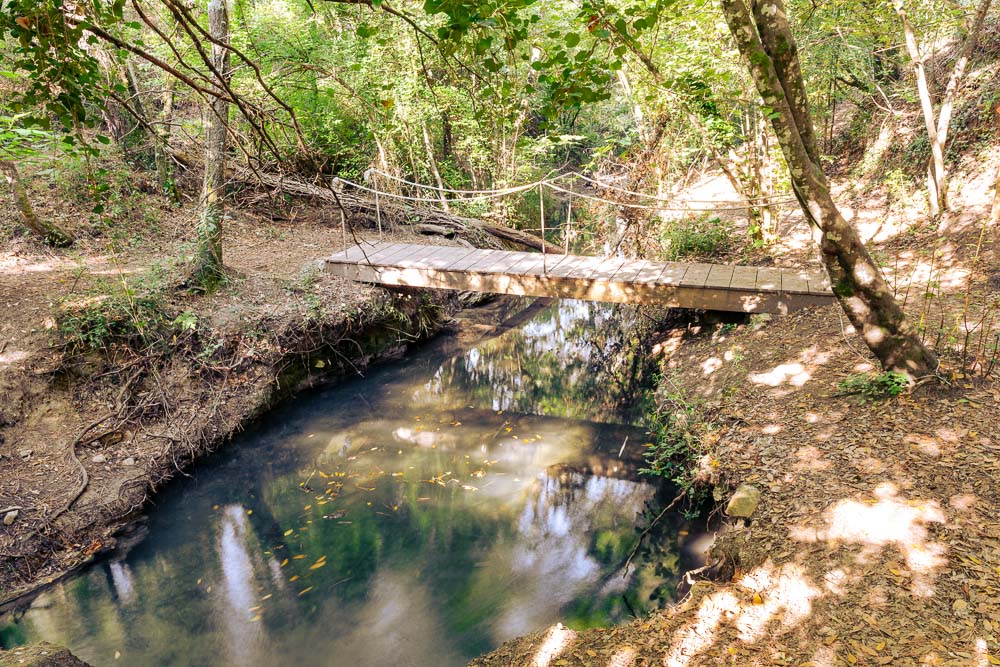 A walk in the heart of the vineyards
Along the Saint Jean, after crossing the Syrah, Grenache & Cabernet Sauvignon vines of our estate, we can become witnesses to a heritage of unparalleled richness. We will discover how man has shaped nature over the centuries and how it has regained its rights in an emerald forest bordered by turquoise waterfalls.
Accessible 7 days a week, come and discover the incredible heritage of Domaine Saint Jean de Villecroze by following our marked and protected 3km hiking trail.
Remarkable elements
We are very proud to be able to share with you the architectural and natural heritage of our domain.
Retrace the course of time by admiring the Roman aqueduct which spans the Saint Jean for millennia. A true journey to the time of the gladiators and a marker of our humility in the face of the quality of works which, despite the centuries, are still standing and testify to the know-how of our ancestors.
Go from antiquity to the Middle Ages with the chapel of Saint Jean, built in the year 1007, testimony to the activity of the Templars in the region.
On the nature side, the giant potholes, basins dug into the rock for hundreds of thousands of years, will amaze you and the red earth, sand and limestone will surprise you.
Escape into the vineyards, pass under the cover of the trees, follow the thread of Saint Jean and let yourself be lulled by its murmur.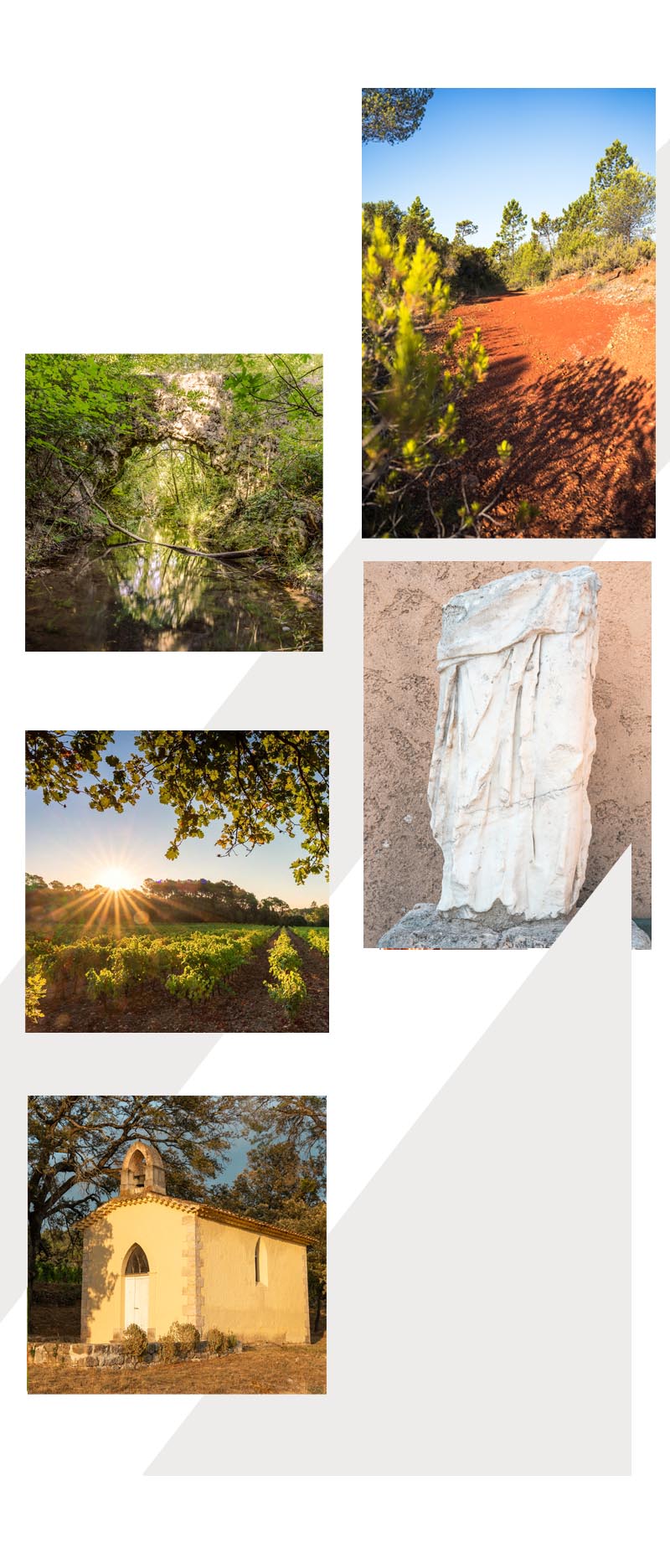 Curious to discover our wines?
Come and taste them in our cellar!
Créé par OURSTUDIO © 2023 Fabriqué à Tourtour
Mentions légales & politique de confidentialité